On-Course Playing Lessons
Competitive Player Program
What You Get
Everyone's golf game is unique. Ian believes the one-on-one approach is the best way to improve your game. Personalized coaching, combined with a practice plan that's tailored for you, is the fastest and most effective way to shoot lower scores. With over 25 professional tour wins, Ian can get golfers at any level playing better and achieving their golf goals. Whether you're new to golf or you're looking to get an edge as a professional golfer on tour, Ian's coaching will help you get there.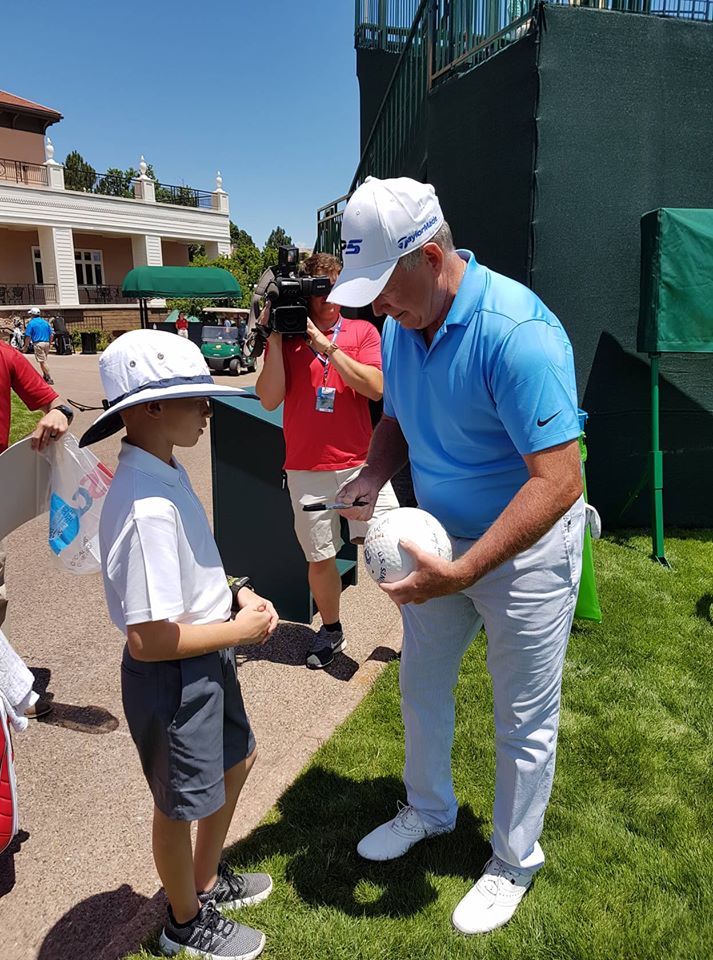 If you're seriously looking to improve your game and have more fun playing golf then put down the fancy new driver and commit to lasting improvement by taking a lesson.
Ian's approach to improving one's golf game is simple: we start with your natural swing tendencies, layer on good fundamentals, and then create a plan that's usable for you to continue to improve your swing and enhnace your enjoyment of the game.
Whether you're looking to improve your swing, short game shots, or putting, Ian's experience as a touring professional will not only teach you how to hit these shots, but also how to execute them confidently under pressure while shooting lower scores.
Each lesson is wrapped up with a game improvement practice plan you can use to continue to improve.
As important as it is to have a reliable golf swing, at some point you need to take that swing onto the course and play the game.
Most amateur golfers can make drastic improvements to their scores if they just knew how to better manage the golf course.
Course management is all about learning how to strategically navigate your way around the course so you can avoid getting yourself into the trouble that leads to those round-killing scores on a single hole.
These skills can applied to any golf course. Ian will share the secrets professional golfers use manage the toughest golf courses in the world and how they're able post scores most amateurs can only dream of.
From club and shot selection to short game work to learning how to read the greens when putting, a playing lesson is a must for anyone looking to improve their game as quickly as possible.
Competitive Player Program
The competitive player program is designed for the serious golfer, collegiate player, or tour professional looking to take their game to the next level.
This program is not for everyone and requires a big commitment from the player.
Becoming a competitive player is not always about the mechanics of the swing. With Ian Doig as your coach and mentor, you'll learn first-hand from someone who's competed at the highest level, won 25+ professional tournaments, and knows what it takes to win at the highest level.
The program consists of a weekly lesson, a monthly playing lesson, and extra time on the range with Ian as time permits.
Availability in this program is extremely limited. Only 5 players are allowed in the program each season and an application is required in order to gain acceptance.
The best time of year to work on your golf swing is during the off-season. You can focus on long-term improvements for next season without worrying about ruining your next round.
Using launch monitor technology by Golf HD, we can analyze your swing indoors to measurably improve your path, face-angle, launch-angle, and a multitude of other factors that are indiscernible by the human eye.
There's no better way to see the improvements in your swing than having the shot data numbers to prove it.
Since starting with Ian I feel I've been able to take my game to the next level, including a summer that featured two wins, followed by a scholarship to Texas Wesleyan University.
I came to Ian after years of self-taught golf with one request – help me keep it in play. With a few minor adjustments, I was hitting the ball straighter, longer, and more accurately. There was no overload of information but rather pointed adjustments and practice.
As a 20 handicap at Oak Bay Golf Club, I decided to get a lesson from Ian. After fixing a few things with my swing I was hitting the ball straighter, longer, and much to my surprise, I even had the odd draw shot – something I've never done before. The next day I returned to play a round and shot 81. Numbers don't lie, Ian is a great teacher.
The following programs are offered for the 2019 season:
Private Lesson
One-on-One Personal Lessons

Custom-tailored to each student

Build a consistent, reliable swing

Pitch & chip closer to the hole

Make more putts

Game improvement plan

45 minutes
Playing Lesson
One-on-One Playing Lesson with Ian

Course management skills for lower, more consistent scores

Club & Shot Selection

Short Game Tips around the green

Green Reading

Game improvement plan

Approximately 2.5 hours
Competitive Player
Ideal for serious golfers or players competing at the collegiate or professional level.

1 Lesson per week

1 On-course session per month

Extra time with Ian on the range

*Limited to 5 players per season
*Prices include applicable taxes
Subscribe to my newsletter for golf tips and updates from my life on tour.